Chronic fatigue syndrome (CFS) is a complicated disorder characterized by extreme fatigue that lasts for at least six months and that can't be fully explained by an underlying medical condition. The fatigue worsens with physical or mental activity but doesn't improve with rest.
If you get approximately 7-8 hrs of sleep at night but still feel like you wake up tired, then you may have chronic fatigue.
We look at these things to determine what may be making you feel tired. Often these things won't show up in blood work which is why muscle testing and electrodermal screening have given us ideas that aren't showing up with mainstream testing.
Our Approach
In addressing these issues it is very important to be supporting the drainage and detox pathways to ensure everything we are detoxing is able to leave the body. We use various protocols that include homeopathy, herbs, and supplements. Often we use a combination of these things to ensure the best way to rebalance the body.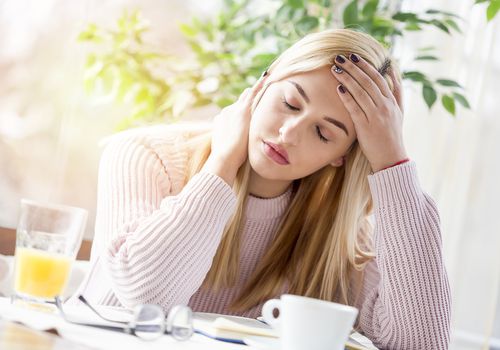 Causes of Chronic Fatigue
Adrenal fatigue
Hypothyriod
Mineral/vitamin deficiency
Poor digestion
Mycoplasma
Epstein Barr Virus
I have been going to chiropractic in motion for 10+ years. I watched their growth in holistic medicines. Every new avenue did they choose to start practicing I try. Chiropractic adjustments with acupuncture, herbal supplements, and the ART, give me lot of relief with the aging aches and pains, that we all will eventually get. Both Dr. Kramer and Dr. White, put the health of their patients first.
They were very helpful. Made me feel comfortable with the testing. On my way to feeling better. Thanks to Dr. Shannon. I would highly recommend them to my friends and family.
Can't say enough about the knowledge of real health care in his office. Dr Shannon knows so much about the body that is makes your head spin! So grateful for her knowledge and understanding!
I saw Shannon for a neck injury when I lived in Des Moines. Not only did she do a phenomenal job adjusting me, but she also focused on teaching me exercises on how to strengthen my neck to avoid future issues. If I still lived in Des Moines I would definitely still use Chiropractic in Motion.