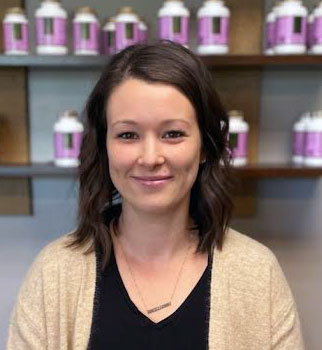 Sydney Shaffer, NRTP
Sydney graduated with her nursing degree from Kaplan University in 2015. She became certified as a Nutrition Response Testing Practitioner in 2019 and incorporated electrodermal screening in 2021.
She became interested in a holistic route of healing when she found herself dealing with eczema. After healing her skin naturally and seeing her children healed from their health challenges (Eczema, behavior, allergies, etc.), she decided to pursue helping others in a more natural way. While working in the conventional health model as an RN, she saw how sick people were becoming and wanted to help them get the real healing they deserve by getting to the root cause of their symptoms.