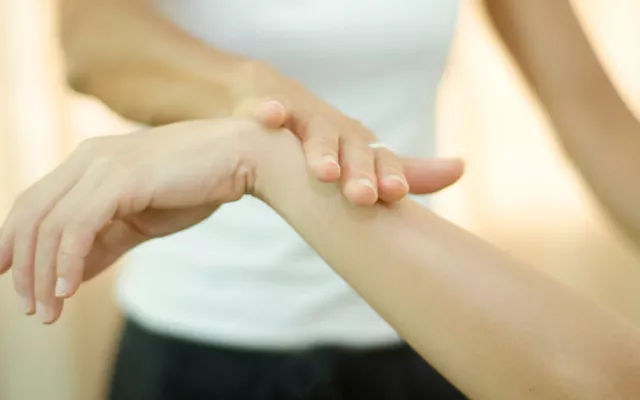 What is Nutrition Response Testing?
Nutrition Response Testing (NRT) is a non-invasive system of analyzing the body in order to determine the underlying causes of ill health. NRT utilizes muscle testing derived from Applied Kinesiology developed by Dr. George Goodheart, as well as other methods from German, Chinese, American, and Japanese medicine.
The analysis is done by testing the body's autonomic nervous system through its reflexes. Not like a knee reflex, but like a Chinese medicine acupuncture point. This allows us to find out which area of the body is not functioning well. This also allows us to know what product to use to help the person – not pharmaceutical drugs with side effects, but whole food nutrition, herbs, or homeopathy.
Each area that gives a response represents a specific organ, tissue, or function, and indicates the effect that energy, or the lack of energy, is having on the body. By testing these organs/areas, we have a system of monitoring the patient's body at each visit that has proven to be extremely accurate clinically, and that helps us identify exactly what the body needs and how well we are meeting that need.
I have been going to chiropractic in motion for 10+ years. I watched their growth in holistic medicines. Every new avenue did they choose to start practicing I try. Chiropractic adjustments with acupuncture, herbal supplements, and the ART, give me lot of relief with the aging aches and pains, that we all will eventually get. Both Dr. Kramer and Dr. White, put the health of their patients first.
They were very helpful. Made me feel comfortable with the testing. On my way to feeling better. Thanks to Dr. Shannon. I would highly recommend them to my friends and family.
Can't say enough about the knowledge of real health care in his office. Dr Shannon knows so much about the body that is makes your head spin! So grateful for her knowledge and understanding!
I saw Shannon for a neck injury when I lived in Des Moines. Not only did she do a phenomenal job adjusting me, but she also focused on teaching me exercises on how to strengthen my neck to avoid future issues. If I still lived in Des Moines I would definitely still use Chiropractic in Motion.