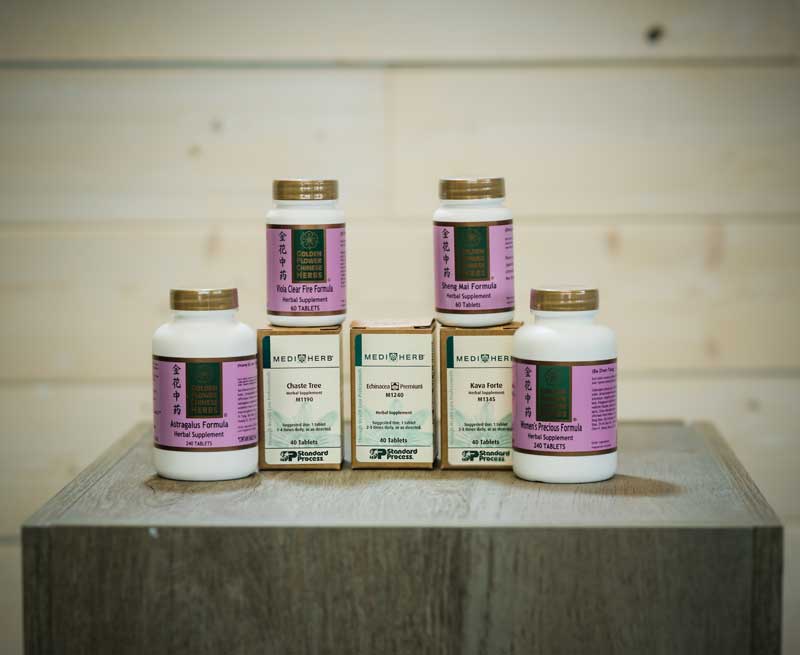 What are herbal therapies?
Herbal therapy, next to dietary therapy, is perhaps the most widely used Traditional Chinese Medicine (TCM) treatment modality. TCM relies on herbal therapies both for the treatment of illness and in the optimization of health and prevention of disease.
There are 5,767 medicinal substances currently in use, including plant, animal, and mineral substances. The materia medica (book on TCM medicinal substances) includes information on the traditional uses, dosages, and contra-indications for each substance, as well as any available information on drug interactions, and any conventional medical research that has been published.
TCM assesses medicinal substances for their effects on particular vital substances, their resonance with particular zang fu organ systems, the channels of the jing luo system into which the substance is said to enter, and the pathogenic factors and patterns of disharmony that the substance is known to address.
How do TCM practitioners use formulations?
TCM practitioners most often use two or more substances in Chinese medicinal formulations to create a balanced, synergistic effect that reflects the holistic nature of the diagnosis.
Although there are literally thousands of traditional herbal formulas for just about every condition imaginable, a formula is almost always modified by the TCM practitioner to suit the subtle nuances of the condition and constitution of the patient, making each formulation highly individualized.
Chinese medicinal formulations are prepared in a number of different ways:
Chinese herbal decoctions. The most traditional method of preparing an herbal formula in China, decoctions can involve lengthy preparation and result in "teas" infamous for their strong taste and aroma. For these reasons decoctions are not as popular or as widely used in the west.
Herbal powders, which can be mixed with hot water to make a tea, are more convenient to prepare and use, and are not as pungent as traditional decoctions.
Chinese Patent Formulas are pre-made herbal formulations in pill or tablet form and are perhaps the most widely used form of Chinese herbal medicine outside of China.
Syrups, which are soothing preparations for coughs and sore throat, are also a convenient way to administer herbal formulations to children.
I have been going to chiropractic in motion for 10+ years. I watched their growth in holistic medicines. Every new avenue did they choose to start practicing I try. Chiropractic adjustments with acupuncture, herbal supplements, and the ART, give me lot of relief with the aging aches and pains, that we all will eventually get. Both Dr. Kramer and Dr. White, put the health of their patients first.
They were very helpful. Made me feel comfortable with the testing. On my way to feeling better. Thanks to Dr. Shannon. I would highly recommend them to my friends and family.
Can't say enough about the knowledge of real health care in his office. Dr Shannon knows so much about the body that is makes your head spin! So grateful for her knowledge and understanding!
I saw Shannon for a neck injury when I lived in Des Moines. Not only did she do a phenomenal job adjusting me, but she also focused on teaching me exercises on how to strengthen my neck to avoid future issues. If I still lived in Des Moines I would definitely still use Chiropractic in Motion.